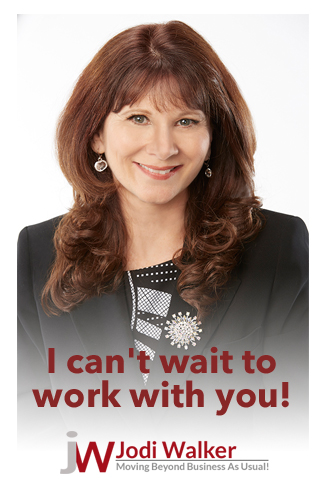 You've landed here because you are tired of "business as usual."  Either you, your team or your company are ready to take the next step to putting your mission and vision to work and create an agile organization dedicated to excellence and ready to take your talents and strengths to the next level.
By hiring Jodi, you get a seasoned professional who understands that every company or association is different and that customization is the key to bringing about results.  So let's talk!  You can certainly fill out the contact form and we will get back to you.  However, we value personal communication and would be happy to set up a time to talk in more detail about how we can best be of service.
Call 661-297-6821 today!